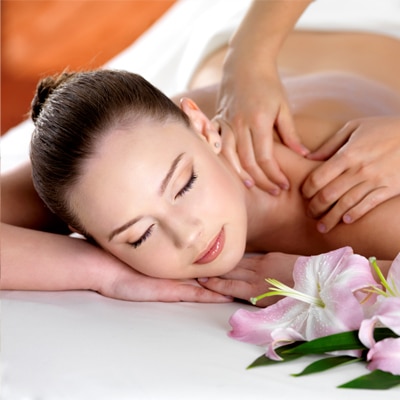 Telephone: 6987077716
The relaxing massage (antistress massage) revitalizes the body and assist in achieving physical, mental and spiritual calm. At the same time, the use of beneficial essential oils during the relaxing massage offers wellbeing and revitalize the body and improves mood. The virtuosic relaxing massage helps the body to discharge accumulated tension and fatigue, as well as achieve total relaxation of tired muscles and restore their elasticity.
The MASSAGE4U offer you a unique relaxation massage for you in order to revitalize your body and eliminate fatigue from stress and anxiety. The relaxing massage aims to relax the muscles to restore proper blood supply to various parts of the body, resulting in better circulation of blood. This means that your body works better, more harmonious and eliminates negative substances, such as toxins).
The beneficial properties of relaxing massage that gives you the MASSAGE4U not stop here. Through specific movements applied to your body can fight various bodily pains, such as waist, back or neck, resulting in relief and feel well-being. Also the MASSAGE4U massage helps the skin to be more healthy and shiny, maintaining the freshness, and the use of specific essential oils reset and vitality to damaged spots.
In your everyday life sometimes some clumsy movements lead to tightening of muscles and tendons, especially the hands. The relaxing massage movements offer, help relax tight muscles, ease the rigidity or stiffness of the joints and soothe tired and aching tendons. The heat which develops during the relaxing massage, improves blood flow.
Only by relaxing massage MASSAGE4U, you will feel the relaxation and wellbeing that you need to tone your body and feel comfortable in your daily life!
It improves the functionality of the musculoskeletal, nervous and circulatory system
It provides general relaxation, rest and relieve muscle aches.
Therapists that provide Antistress Massage